Stepped Care Solutions (SCS) applies clinical, system change, and implementation science expertise to work with governments, organizations, and other institutions to provide consulting and implementation support on the development and delivery of an integrated full-continuum care system.
Guided by our principles, every system we help design and implement is the outcome of a fully collaborative process between institutional stakeholders and our team of handpicked experts. From initial discussions, through to implementation and system refinement, we draw upon institutional knowledge and insights to reshape existing mental health care systems to align with the principles of SC2.0.
Here we share a sample of SC2.0 implementation.
Population-based Mental Health Literacy, Promotion and Early Intervention
Wellness Together Canada
Stepped Care Solutions is the lead representative partner on Wellness Together Canada (WTC), the Government of Canada's mental health response to COVID-19. Launched in April 2020, WTC is a free virtual care program available to all peoples of Canada. It provides 24/7 open access to a continuum of care which includes mental health and addictions literacy resources, self-guided interactive mental health and wellbeing tools, peer support and coaching for anxiety, grief and substance use, and individual professional counselling. In the three years, WTC provided free mental health support to more than 3.3 million unique users.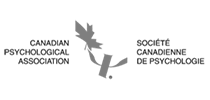 Newfoundland and Labrador
Launched in September 2017, the Newfoundland and Labrador SC2.0 e-mental health demonstration project was part of a mental health system transformation that took place across the province aimed at implementing e-mental health tools and open access through the SC2.0 model. The project was a collaboration between Stepped Care Solutions, the Mental Health Commission of Canada, Memorial University, the Government of Newfoundland and Labrador and Lifewise (formerly CHANNAL). The system transformation that took place during this initiative continues to see positive population and patient outcomes.
My home province of Newfoundland and Labrador may be small, but with Stepped Care 2.0, we've shown home-grown innovation that has the potential to change how we deliver care across the country.
Louise Bradley
Former President and CEO
Mental Health Commission of Canada
Northwest Territories
In March 2020, the Government of the Northwest Territories (GNWT) partnered with the Mental Health Commission of Canada (MHCC) and Stepped Care Solutions (SCS) to implement SC2.0. The goal was to increase access to mental wellness addictions, and substance use health resources and services across the territory by reducing or eliminating waitlists for counselling, expanding options and addressing barriers to care. The GNWT SC2.0 model was selected to facilitate change as it supports the vastness of the territory, with its isolated and remote communities, and builds upon deep cultural and interpersonal connections and community strengths.
In the 2023 report released in partnership with SCS and MHCC the Government of NWT released a report, Partnering together for Person-and-Family-Centric Care: The Northwest Territories SC2.0 Final Report.
The report highlights that:
Addressing waitlists and simplifying processes helped people get care faster with fewer barriers.
Expanded and added e-mental health services broadened accessible options and increased flexibility and choice for people looking for support.

The average wait time for counselling services decreased by 79% between 2020 and 2022.

About two-thirds of survey respondents reported that the care they received was effective.
Nova Scotia
The Province is collaborating with the Mental Health Commission of Canada and Stepped Care Solutions to launch SC2.0 to improve access to mental health and addictions programs.
Mental health and addictions is an issue that's important to all of us, as it touches so many of our families and friends. We continuously look for ways to improve how care is delivered and how Nova Scotians access that care, including virtually. Stepped Care 2.0 is an excellent example of making these important services more accessible, and I am pleased to see it launch here in Nova Scotia.
Honorable Leo A. Glavine
Minister of Health and Wellness
Government of Nova Scotia
Higher Education – Capacity and skills training for SC2.0 implementation
Over the past few years, a number of postsecondary institutions (approximately 50 universities/colleges) have begun their journeys toward implementing Stepped Care 2.0. Based on these institutions' requests, these engagements have spanned full day workshops to ongoing training and consultation.
These journeys include challenges, opportunities, relationships, and moments of success. Exploring the journeys of those engaged in the process of implementing Stepped Care 2.0 at these post-secondary institutions can provide a basis for understanding the transformational process that occurs when implementing Stepped Care 2.0.
University of British Columbia (UBC)
In partnership with Stepped Care Solutions, UBC has been implementing a campus-wide strategy on mental health that includes implementation of SC2.0 in order to step-up and step-down care, based on student progress monitoring.
Staff at our university counseling center benefited significantly from consultation received from Peter Cornish. Dr. Cornish was encouraging and positive, providing thorough feedback along with helpful frameworks and language that strengthened the ability of my team to lean into our new Stepped Care Model and communicate effectively with constituents about the change. I highly recommend his consultation to others in the field!
Irene Kraegel, PsyD
Center for Counselling and Wellness
Calvin University